Staff
Laura Daniels
Assistant Director of Internships and Career Advising
ldaniels@colum.edu
Laura Daniels is the Assistant Director of Internships and Career Advising at the Career Center. Previously, she was the External Relations Coordinator for the Interactive Arts and Media Department where she increased industry relations and student participation in conferences such as the Game Developers Conference in San Francisco and SXSW in Austin. Prior to coming to Columbia, Laura held a variety of positions in the television industry including working for NBC Universal as an NBC Page, for A&E in development and on production for My Strange Addition.

Originally from Wisconsin, Laura spent three years working in New York City before moving to Chicago in 2012. She currently works with the students in the Interactive Arts and Media Department.
Rob Funderburk is a visual artist and designer whose work ranges from intimate ink studies to large-scale painting, installation and performance projects. He has over two decades of experience in communication, publication and product design, including cross-disciplinary project management and facilitation. He earned his BA in Studio Art at the Henry Radford Hope School of Fine Arts at Indiana University.
At Columbia, Rob helps students and recent alumni explore career paths, develop effective portfolios and professional platforms, and network in creative communities. He is available by appointment at the Career Center and as a classroom guest throughout the year.
Rob's work has been featured in venues and publications such as the DePaul University Art Museum, Galerie F, Constellation, Elastic Arts, Open-End Gallery, AV-Aerie, Believe Inn, Poetry Magazine, Featherproof Books, Curbside Splendor, Stop Smiling Magazine, THE2NDHAND, Proximity Magazine, Another Chicago Magazine (ACM), Kartemquin Films, National Pastime Theater, and Redmoon Theater, among others.
Michael Goode
Career Development Coordinator
mgoode@colum.edu
After five post-undergraduate years of document filing, towel folding, and graduate school studies, Michael's journey as a late-blooming, Millennial wanderer brought him to the Career Center in March of 2014.
 
As the Career Development Coordinator, he has been honored with the responsibility of educating, preparing, and supporting the extraordinarily talented student body at Columbia College Chicago. Through his generalist approach to career development, Michael is able to reach an exciting range of creative and artistic individuals with a variety of skills, passions, and stories to tell. Michael's experiences connecting with and assisting Columbia students has been rewarding beyond words.
Michael received a Bachelor of Arts in Political Science and a Master of Education in Counseling from DePaul University. He lives in the Lincoln Square neighborhood of Chicago and is the proud owner of nearly 200 sports-themed bobblehead figurines.
Jennifer Halperin
Internship and Career Advisor
jhalperin@colum.edu
Jennifer Halperin was a long-time newspaper reporter and editor before joining Columbia's staff in 2007. Jennifer is an Internship and Career Advisor in the Career Center working with journalism, creative writing, English, photography, graphic design and other communications-oriented students and alumni. She is eager to help anyone with internship and job searches, or with making connections in their field.
Julie Harris
Internship and Career Advisor
jharris@colum.edu
Julie has worked at Columbia College Chicago for three years advising students on careers and internships. She takes pride in helping students land their dream job. Her experience in higher education spans almost a decade. Prior to working at Columbia College, she directed the Family Lab Education and Counseling Center at DePaul University while pursuing her advanced degrees. Beyond this, Julie worked as a Marketing Coordinator for Baird & Warner and has served as an adjunct professor at Kendall College and Columbia.
Julie graduated from DePaul University and holds two master's degrees in Education and Journalism.  She is a proud member of the International Women's Leadership Association, Publicity Club of Chicago, Public Relations Society of America and the Chicago Council on Global Affairs. In her spare time, you will find her performing improv at Second City and Stage 773.
Melissa Hennessy
Creative Industry Liaison
mhennessy@colum.edu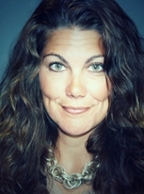 Before joining the Career Center, Melissa worked as an artist's agent representing still and motion photographers in all genres for editorial and commercial advertising. She took her love for branding, marketing, advertising, promotion, estimating, and producing, and began working with Columbia College Chicago as an adjunct to teach a combination business and portfolio development class.
Melissa graduated with a Bachelor of Fine Arts from Rochester Institute of Technology, and has over twenty years of experience in the business as a photographer, agent, and account executive. She is very active in the Chicago advertising, photography, dance, and fashion communities and enjoys working with students to help them prepare for and understand what's ahead in their future careers.
Poonam Joshi
Student Employment Coordinator
pojoshi@colum.edu
Poonam never thought she would be working in Higher Education, but by fate she ended up in the field. Before she began her current role as the Student Employment Coordinator, she worked as an Enrollment Specialist and International Student Advisor at Oakton Community College, where she developed her passion for assisting students in achieving their dreams. While she was there, she noticed the immense impact that Student Employees can have on a department. Their hard work and luminosity truly made working at a college enjoyable, and led her to her current role at Columbia College Chicago.
As the Coordinator of Student Employment, Poonam provides support to current students who are seeking on-campus and part-time employment. She is excited to be a part of the Career Center where she is able to contribute to student success at Columbia.
Poonam graduated from Loyola University Chicago, where she earned a Bachelor of Science in Psychology, and she is currently working towards her master's degree in Organizational and Multicultural Communication DePaul Unversity. When she is not working, she is either taking pictures of her food at a vegetarian friendly restaurant or planning her next vacation.
Tom Joyce
Internship and Career Advisor
tjoyce@colum.edu
Tom Joyce is an Internship and Career Advisor for the Career Center at Columbia College Chicago. Prior to his current position, he spent 23 years as a full time staff member for the Radio Department at Columbia College Chicago, serving as Internship Coordinator, Industry Relations Coordinator, Event Coordinator, Web Master, and Studio Center Coordinator. He is a 1993 graduate of Columbia College Chicago. As a student he was Sports Director and Alternative Music Director for the school radio station, WCRX-FM. While attending Columbia and thereafter, he worked as a Voiceover Talent and Production Assistant at both All My Features and Connor Communications in Chicago. Throughout his endeavors in the media industry he has interviewed a wide range of local and national athletes and musicians, and has reported on a number of important events. Born and raised in Chicago, he prides himself on, "Putting students in a position to succeed in experiential learning activities, internships, or employment opportunities." Tom works with students in the following Departments: Radio, Audio Arts & Acoustics, Science & Mathematics, and serves as a secondary for students in Cinema Art & Science.
Jenny Maderal
Communications and Events Associate
jmaderal@colum.edu
Jenny graduated from the University of Michigan with a Bachelor of Arts in English and Communications. Following graduation, she moved to New York to pursue a career in publicity. She gained valuable PR experience in various industries—including off-Broadway production at Origlio/Miramontez Co., book publishing at Henry Holt and Company, and commercial production at Furlined. She transitioned away from publicity to take on a marketing and development role at Public Prep, a network of charter schools in New York. Through that job Jenny realized her passion for supporting students' educational pursuits.
As the Communications and Events Associate, Jenny handles marketing and event promotion at the Career Center, in addition to assisting with event planning and logistics. Her role at the Career Center allows her to blend her own career goals with the overarching goal of providing meaningful events that connect students with industry professionals who have found a way to be successful while pursuing their art.
Dirk graduated from Columbia College Chicago with a Bachelor of Science from the Film & Video Department and has worked in the film industry in various capacities, including DP, producer, director, and editor on multiple projects.

In addition to his work in the film industry, Dirk studied psychology and received his counseling certification in the State of Arizona. After a period of time as co-director of a treatment facility, he returned to the Midwest to teach as an adjunct instructor in the Cinema Art + Science Department at Columbia. This led to him working as the Internship Coordinator for the department prior to co-founding the Portfolio Center, now known as the Career Center. 
Dirk is the Associate Director of the Career Center and recently, he completed his Global Career Development Facilitator (GCDF) certification through the National Career Development Association. In his role at the Career Center, he leads the Industry Engagement team and oversees outcomes tracking. He has presented about portfolios and career development internationally. Recently he co-authored a chapter in Michael Rabiger's
Directing the Documentary, 
supporting documentary students in their search for employment. When not at work, Dirk is an architectural photographer and has been published online for Architectural Digest. View Dirk's photography 
here
.
Weston Morris
Career Resource Coordinator
wmorris@colum.edu
Here at the Career Center, Weston oversees the web publishing system for student portfolios and portfolio production assistance, which includes the Portfolio Lab. He also instructs students on preparing their web portfolio for the web publishing system while educating them on best practices when expanding their web presence. He provides web portfolio reviews and he is an advisor to recipients of the Weisman Award at Columbia.

Weston received his degree from the School of the Art Institute of Chicago and is an adjunct faculty member in the Interactive Arts and Media department here at Columbia. Outside of work and teaching, Weston is a practicing visual artist and musician.


Aundrea Parsons (Dre')
Internship and Career Advisor
aparsons@colum.edu
Aundrea Parsons (Dre') is an Internship and Career Advisor for the Career Center at Columbia College Chicago. Prior to joinging the Career Center,  she was the Industry Relations & Internship Coordinator for the Television Department at Columbia. Dre' comes from a diverse professional background, which includes working with the WWE's NXT brand as a Social Media & Live Event intern. She also spent time working with WCIU and various other entertainment production companies. Dre' also has a background in performing arts as a dancer, choreographer, and creative director. She works with the students majoring in Music, Music Business, Television, and Dance.
Lyn Pusztai
Internship and Career Advisor
lpusztai@colum.edu
Lyn Pusztai is an Internship and Career Advisor for the Career Center with a focus on Cinema Arts + Science students, whom she has served since 2007.  In her role, she cultivates and nurtures both student and industry relationships with the goal of creating exciting internship opportunities for Columbia students. Her background includes 13 years as a  Human Resources manager for InfoComm Print/Jade Design, and 25 years designing sets and costumes for numerous Chicago venues, inlcuding The Second City, Improv Olympic, and Annoyance Theatre, where she is a founding member and Resident Designer. She also is co-owner and designer of Roulette 18, an international jewelry line based in Chicago.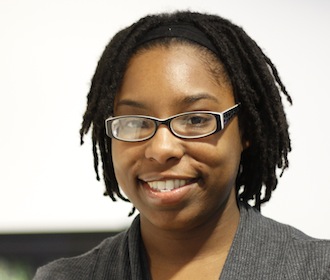 Valerie is a talented creative professional with a Bachelor of Arts in Theatre from Columbia College Chicago. In her role at the Career Center, she maintains Columbia's online job board, ColumbiaWorks-powered by Handshake. She provides training for students, staff, and faculty who need assistance posting jobs and creating accounts. In addition, Valerie assists with payroll processing for student employees.

She is currently working towards her Master of Arts in Inner City Studies at Northeastern Illinois University, with a research focus on Intimate Partner Violence in Black Lesbian and Transwomen relationships.
Outside of work, Valerie is a foodie who enjoys watching anime and being surrounded by artistic people. She works to be the best person that she can be, and believes in he words of Booker T. Washington: "Success is to be measured not so much by the position that one has reached in life as by the obstacles which he has overcome while trying to succeed.
Jamie began working in student services shortly after receiving her bachelor's degree and has continued to assist students with their career development ever since. As the Assistant Director of Career Development at the Career Center, she advises students in the initial stages of their career development through one-on-one appointments. In addition, she works closely with the Career Center team to provide large-scale events and workshops for students honing their career-seeking skills.
Prior to joining the Career Center, she worked at Elgin Community College in the Workforce Transitions Department where she planned and implemented programming designed to assist students with career exploration and preparation. She holds an associate degree from Elgin Community College, and a bachelor's degree in the history of art and architecture from DePaul University, in addition to a Master of Science in higher education and policy from Northwestern University.
Originally from the Motor City, Angela began her career at worldwide ad agency, BBDO Detroit where she worked in the broadcast production department, assisting on television and radio commercials. During her time at the agency, some of the most influential commercial work had been accomplished by some of the world's most renowned filmmakers.
A few years later, she went on to further her education, and moved to Chicago to enter Columbia College Chicago's film production program. Concurrently, she lined up a job representing visual media artists for commercials, including the creative digital agency Digital Kitchen. She represented directors such as Michel Gondry, Traktor, Jesse Dylan, Chris Applebaum, and Antoine Bardout-Jacquet. It was a very dynamic time in her career, but with her goal of pursuing a role in production, she then moved to LA to work with companies such as Hungry Man, Radical Media, and Tool. 


Achieving her goal on the West Coast, Angela made her way back to the Windy City and was introduced to the business of public relations, rounding out her background in advertising and commercial production. This work brought about her experience in PR for several acclaimed companies, including Backyard, Supply&Demand Integrated, and Harpoon Pictures. 


In her current role as the Employment Coordinator at the Career Center, Angela forges connections with the visual and performing arts communities. Having sustained strong, working relationships, throughout her career, she continues to be involved with her widespread network in the broadcast, on-screen media, commercial, advertising, film and production industries. She feels that finding relevant opportunities for students and helping to match up employers with Columbia students has by far been her most gratifying work.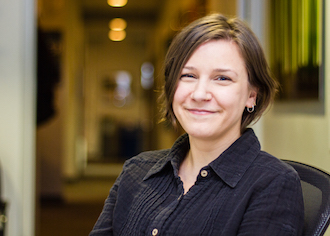 Sarah began her career path in Higher Ed while earning a BFA from Pratt Institute in her home city of New York. While tutoring students in Art History, she got a taste of academic administration, and then worked her way through the cable broadcast industry, kimono sales and library science. After venturing west – mid west – she found a new home in Chicago and proudly joined Columbia College in February of 2016.
Here at the Career Center, Sarah keeps the place, and its people, organized. In addition, she oversees front desk operations. Sarah is pleased to work with Columbia's talented students and is delighted to have an impact on their success.
Eric Wordlow
Assistant Director - Student Employment
ewordlow@colum.edu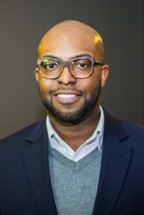 Eric began his career in Student Employment while working as a student employee throughout graduate school. He had an incredible start to his career by being exposed to various facets of student employment. Before joining Columbia in 2015, he worked for a higher education system school that gave him the opportunity to oversee student employment efforts at four schools in seven cites. Eric considers himself a student employee activist, and he stands firmly in the belief that student employment is a solid career development opportunity for students to enhance their personal, professional and creative growth.
As the Assistant Director of Student Employment, Eric oversees student employment programming, advocates for the role of student employment, and develops policies and procedures for students and supervisors.
Eric holds a Bachelor of Arts from Fisk University and a Masters of Arts from The Chicago School of Professional Psychology. He remains connected and actively engaged in the Student Employment community in his role as a Student Employment Essential (SEE) Trainer, in addition to serving on the Board of Directors for the Midwest Association of Student Employment Administrators (MASEA).