Virtual Job Fair: Student and Alumni Info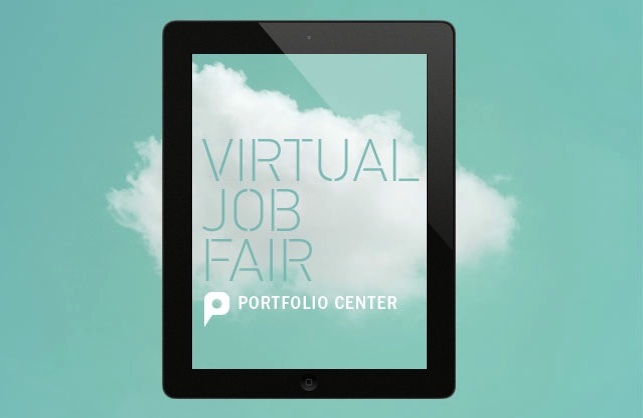 This Event is TBA
---
Current students and recent graduates (6 months out), need some help with your resume?
Consult our resume guides and take advantage of our resume services in the Portfolio Center.
---
How to prepare and make the most of the Virtual Job Fair?
The Virtual Job Fair is a special, online opportunity for you to grab the attention of several employers currently hiring for specific and paid positions. Here are a few ways to be sure you stand out.
Prepare, make an impression, and follow-up.
Prepare
Advance prep is even more important for a virtual fair!
Update your resume
Make sure it looks polished, unique, and easy to read. This document represents you at the virtual job fair. Be sure yours is up to date, free of typos, and reviewed by at least one professional. Format/design are even more critical without your smiling face to back it up!
Polish your portfolio
Talking about your work just doesn't have the same impact as showing it. Compile your work, have it reviewed beforehand, and get it online. You won't be able to submit work samples via ColumbiaWorks, but you can and should include a link on your resume where it may be viewed.
Your ColumbiaWorks Profile
All applications go through ColumbiaWorks, so it's time for some maintenance. First, make sure you can log in. Second, click on My Account > My Profile and make sure your profile info is up to date. Next, click on My Documents and remove any outdated resumes. Upload your new one and you are ready to roll!
Research employers
Once we announce who is participating, do a little digging. Research what each company does. Check out the company's clients, past work, and any news you can find about them online. All of this can eventually be referenced and included in your cover letter when applying for a job with that company.
Make an Impression
Put your best foot forward online and communicate your value.
Follow Application Instructions
Companies begin posting jobs as soon as the fair begins. Each employer has a preference on how they want to receive applications and the process may be different from one to the other. Apply for every individual position you are interested in by following application instructions accordingly.
Always Send a Cover Letter
Sending good cover letters can make the difference between getting the interview and getting ignored. Once you see which positions are available, take time to write personalized cover letters for each position you apply to. ColumbiaWorks will allow you to upload multiple versions, or you can include them in the text box that appears when you apply.
 Collect contacts
Each employer may or may not list a contact at the company to which you are applying. Be sure to make note of any contacts for jobs you apply to so that you have a record when sending your follow-up correspondence.
Follow Up
Keep a good momentum going once your applications are out.
Next Steps
Make note of companies you have applied to and are especially excited about. Because virtual job fairs take place online it's sometimes difficult (even impossible) to follow up with the particular individual who received your application. When you apply, the employer contact receives your materials and will follow up only if they want to interview you. This can be frustrating if you don't hear back, but watch their websites for additional postings that might be a fit.
Keep Records
When job searching, it's always a good idea to keep track of where and when you've applied. If you hear back from an employer, you can always refer back to ColumbiaWorks for a reminder of the job description and the materials you sent. These can be found by clicking on My Account > My Activity.
---
Still having trouble using ColumbiaWorks? View this online tutorial, or email columbiaworks@colum.edu, or call 312-369-6844.