Housing Options & Information


731 South Plymouth Court
Columbia's premier residence center, Plymouth Court, houses the main offices of Residence Life and approximately 350 Columbia College Chicago students.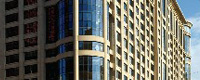 The University Center
Since the Fall of 2004, the University Center (UC) has created a home away from home for approximately 1,700 college students from Columbia College Chicago and nearby DePaul & Roosevelt Universities.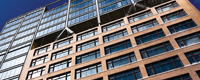 The Dwight
This building was originally built in 1911 as the headquarters of the Dwight Brothers Paper Company. The Dwight has been fully renovated, but still stays true to its heritage as a place of aesthetics and creativity.


777 South State
Located in the heart of Chicago's South Loop, 777 South State offers comfortable apartment style living and is just a few blocks away from Columbia College.


The Flats
A newly constructed building that opened its doors in the fall of 2013, steps away from Columbia's central campus. Check out what The Flats has to offer!
Gender-Inclusive Housing
As a welcoming and inclusive campus, Columbia College Chicago is committed to ensuring that community members are treated with fairness and dignity. The College has a nondiscrimination policy that includes gender identity and/or expression. This policy extends to student housing. Columbia is proud to offer gender-inclusive housing. All residential students, regardless of sex, gender identity or sexual orientation, have the option of choosing a gender-inclusive room. Students will have the opportunity to tell us more about their housing needs on the housing application.
We are committed to continuing our efforts to make sure all students feel celebrated, included and safe on our campus.