Building your schedule
Now that you've prepared for registration, the next step is to build your schedule!
All advisors agree that time management is one of the biggest challenges for new students. It's not only about when you take your classes...but also when will you get your homework done? When will you eat? When will you do laundry? When will you commute? When will you hang out with friends? When will you SLEEP!?...and much more.
Making a plan
Step 1: Look at the sample schedule below.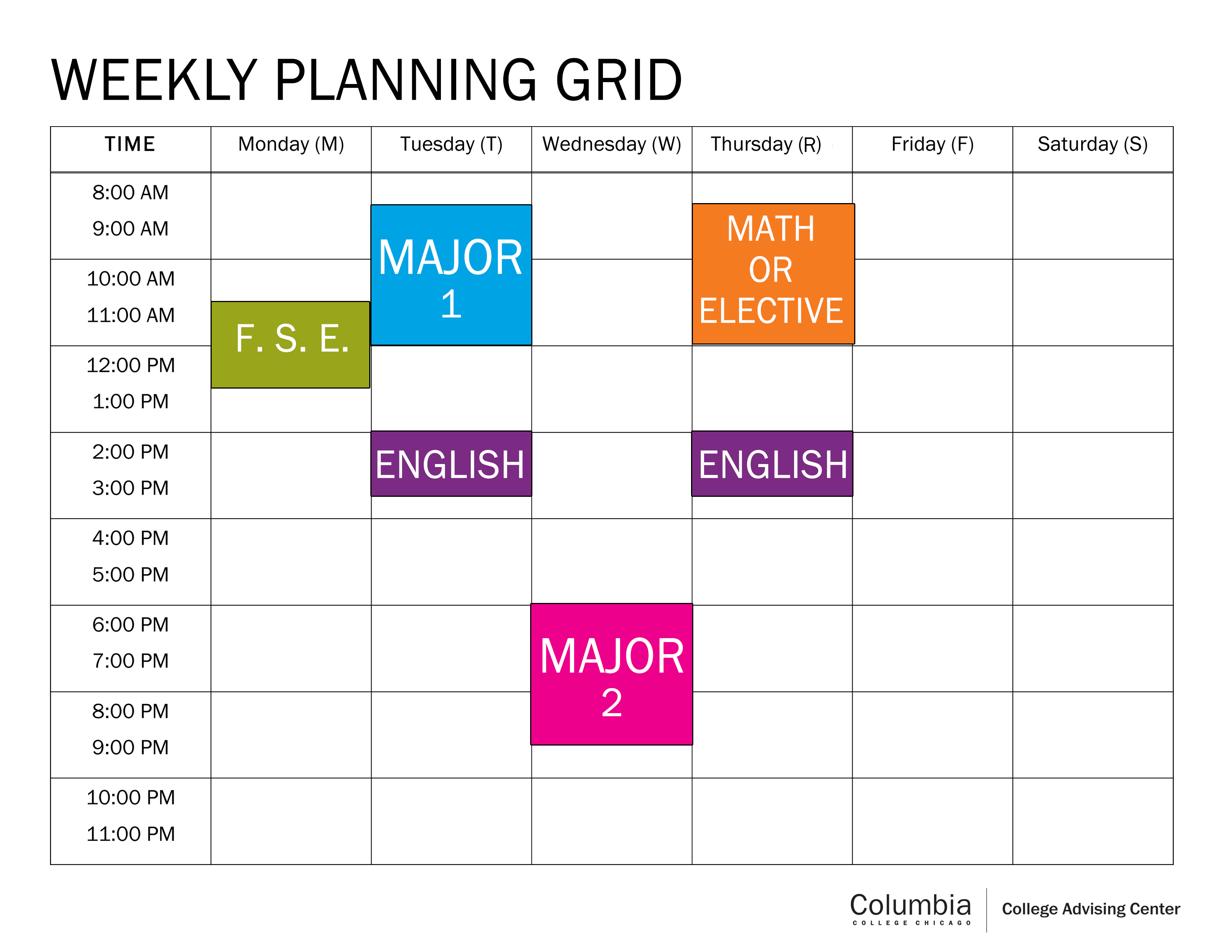 Step 2: Think about all of the things you will have to do outside of class.
Step 3: Build your own! Download it here.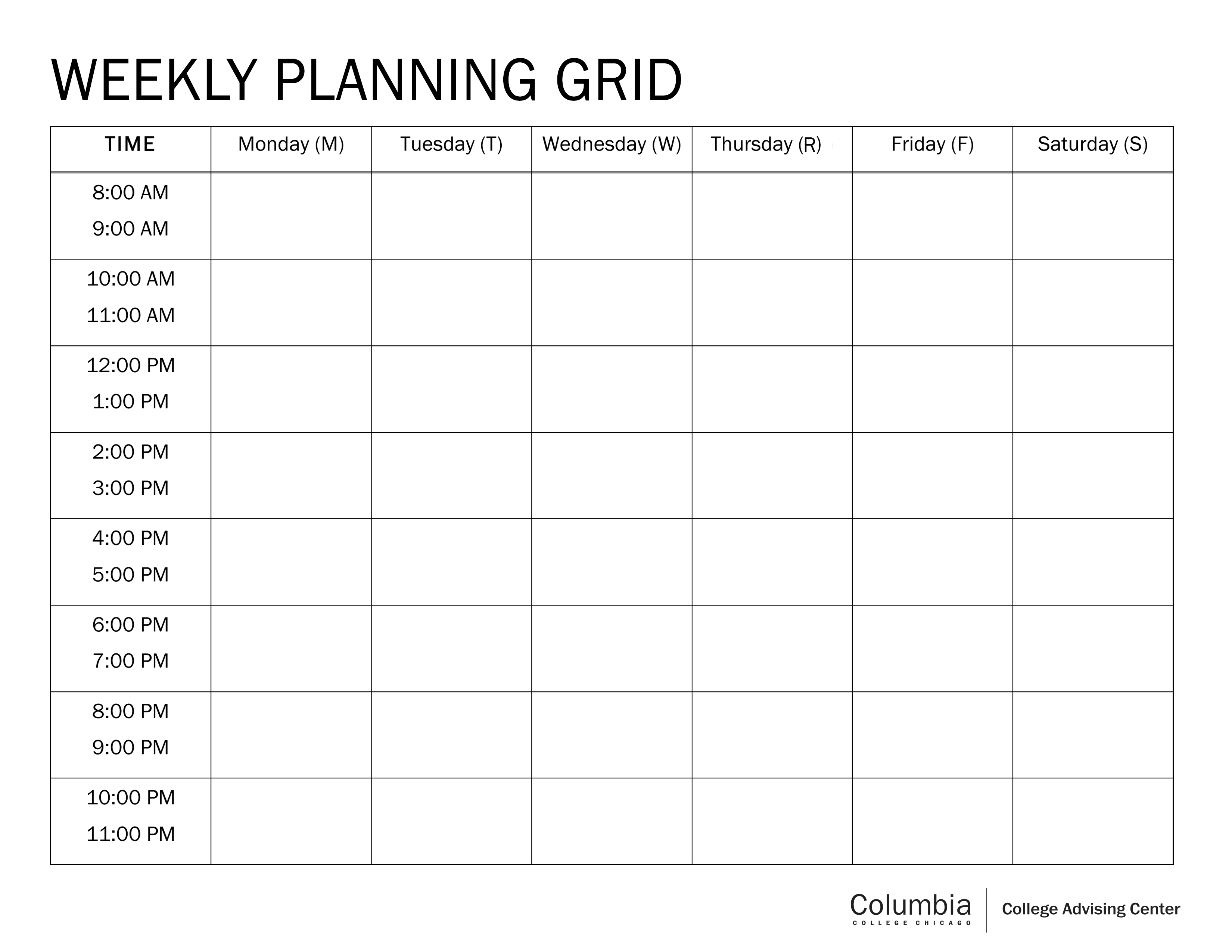 Step 4: Register for classes in MyColumbia (formerly known as OASIS). Check out this video if you need a refresher.