Welcome, New Students!
We are so excited you have selected Columbia College Chicago and we want to help you as you navigate our campus, processes and requirements. The transition to a new school can be challenging, and we are here to help. We look forward to meeting you at orientation and following up with you during your first semester at Columbia.
Admissions - If you have not applied to Columbia or you have not officially been accepted to the college, please visit our Undergraduate Admissions office. The Admissions office can help you understand the application process and determine if Columbia is the right fit for you. Check out Undergraduate Admissions. 
Registration & Orientation:  If you have applied to the college, been accepted and plan to enroll, your next step is registration and orientation. If you have not yet RSVP'd for an orientation session, learn all about our office of New Student Programs and your next steps. If you have already RSVP'd, make sure you check your brand new Columbia email account for you registration information.
Stay up to date: Keep in touch this summer and follow us on social media. 



Group Advising for New Students: All new students are expected to meet with the College Advising Center during their first semester. Many students will fulfill this expectation by attending a group advising session. Group Advising is an excellent way to learn about advising resources at Columbia, develop plans for graduation, discuss registration steps for your next semester and review our degree requirements. Plan to attend a group advising session during the fall semester – we look forward to meeting with you! 
View our Academic Success presentation.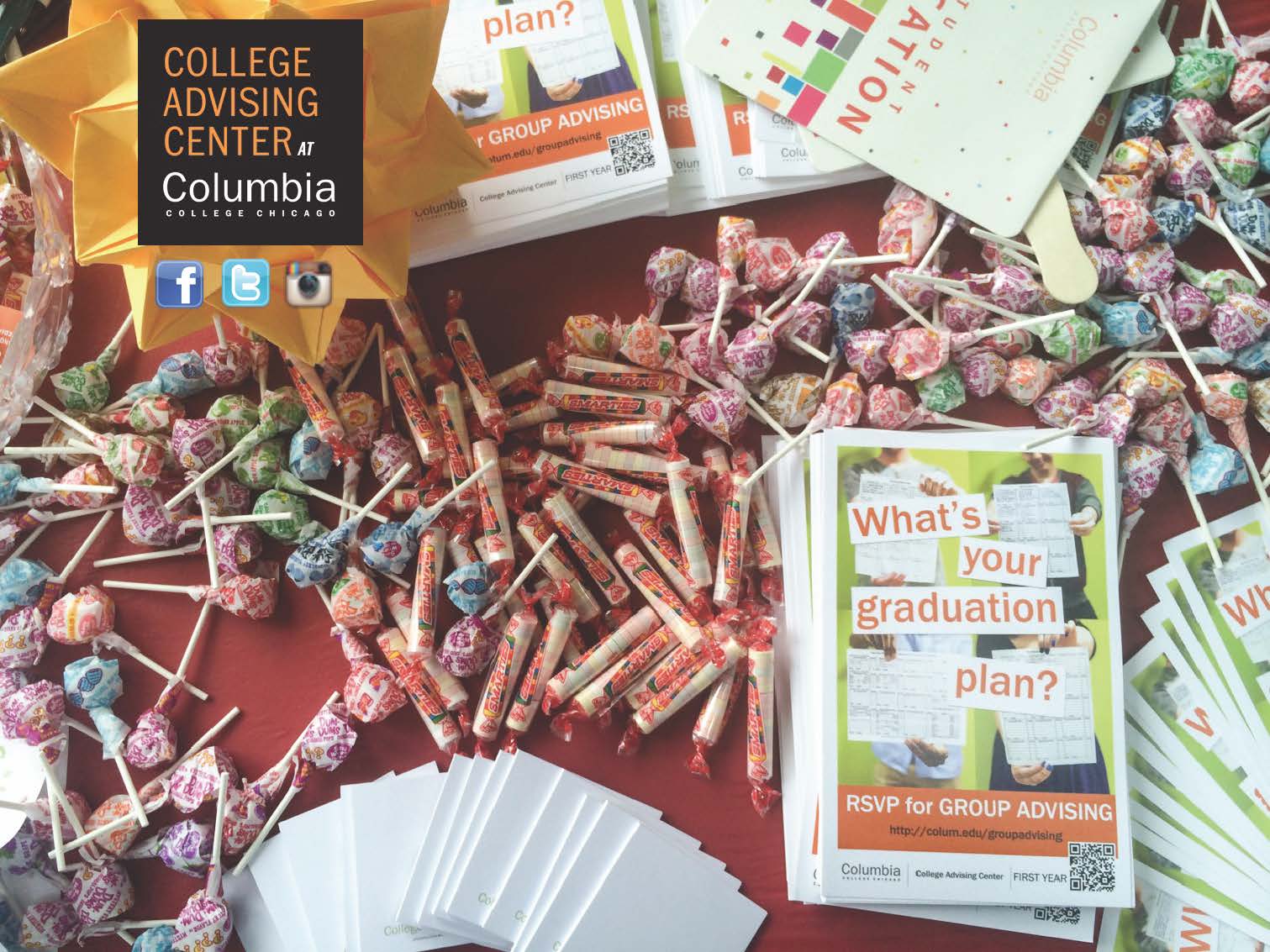 Have more questions? We always have academic advisors ready with answers. Just come on in or give us a call at: 312-369-7645.