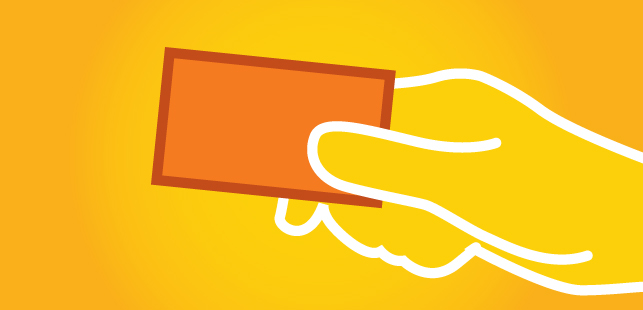 So what information should you put on your business card?

Name: Definitely.

Title: Your call.  Photographer's assistant, actor, editor, publicist, etc may be very helpful in reminding people what you do. "CEO" on the other hand usually reads as "self-deluded."

Address: Probably not- unless you have a studio or office where you would actually have an employer or client visit you.

Phone #: List the number that you want to take "business" calls on.

Email: Absolutely.  If you have long, complicated email address or one that has a lifestyle name of questionable taste, get a new simple address. Better yet, use the e-mail address provided by your domain name service. For example:  firstname@firstandlastname.com.

Website: Yes, if it's a portfolio or resume site. If you have a Facebook page or other personal site, lock it down on a private setting or get rid of it. Employers routinely check personal pages for evidence of weird behavior. Learn more about websites on our Web Portfolio 101 - The Basics page.

Logo: Sure, if you have a logo, use it. If you don't have a logo, don't worry about it.

Print both sides: It's an option. Costs a little more but you can feature one chunk of information on the back like a logo or your url, a brief quote, etc.

Brand it: If you have a website, promo piece, or CD/DVD cover design you should keep the typeface and perhaps color scheme consistent throughout- including your business card.

Sage Advice: Keep your card simple. Use good quality paper stock. Be sure it's easy to read. If you use smaller than 10pt font it will be hard for old people (who have most of the money in the world) to read your info. Don't print a gazillion cards right away. Things change.
There are many online printing services that will provide you with a perfectly good card that you design with their templates. They tend to be inexpensive and fast. Here are a few:

Moo: Moo.com provides printing options for both full size and mini size business cards.  You also have the option to print lots of different images in one pack.

Overnight Prints: Overnight Prints is fast, easy and convenient.  You can create your own designs and upload, or take advantage of their wide selection of free design templates.   The site offers premium quality printing at competitive rates.

Next Day Flyers: This site boasts quick, easy and free online designs.  They promise agency quality designs in minutes.  On this site, you approve your proof and go straight to press.  You can also upload a press ready file of your own.

IPrint: I Print promises quality prints for those on a lean budget.   They offer multiple designs in black and white or color.  You can choose from vertical or horizontal cards, as well as raised or flat ink.

There are also many small printing businesses around the city and suburbs that routinely lay-out and print business cards. Check the yellow pages for a printer near you or view our Where to Get Stuff list.
Most business cards fall into three design categories: image based, text based, and design element based.