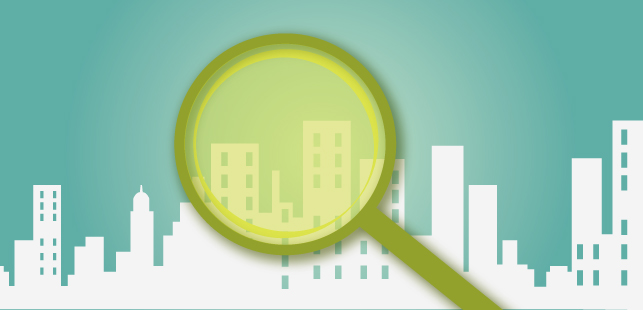 Job Search Strategy
Let's acknowledge this reality right away- your job search will be very different from an accountant, a financial planner, or an engineer. Creative industries are a small world with different values and practices, so your job search will need to be informed and focused.
Prepare Yourself
The process begins with preparation. Your goal is to take the skills and talents you have and find ways to broadcast them to employers. Every creative industry job seeker needs to:
HAVE:
- Resume
- Cover Letter
- Portfolio 
- Website
- Business Card
KNOW:
- What you want
- Why you are worth hiring
- Your industry
- People
- How and Where to Search
It shouldn't be a surprise that professionals prefer to find talent through people they know. People trust others who have a reputation for doing good work, which makes networking an appealing way to recruit.
With that in mind, your job search will look like this:
Do Your Research
Start by learning as much as you can about your industry. What does it look like in Chicago? In other cities? What are some of the current trends and changes? What jobs exist? And finally, generate a list of companies/organizations/individuals you are interested in. Focus your energy on gaining contacts in these companies, while still remaining open to other good opportunities.
Get Connected
If you don't have a strong network, it's time to build one. The best way to work in an industry is to be a part of the industry. Talk to instructors in your department about local events and organizations where you can start to meet people. Use LinkedIn to search for alumni and other professionals doing work you want to do and contact them for an informational meeting.
If you have portfolio content (which most of you should), you have a great excuse to reach out to professionals. Use your work as a foot in the door by asking for portfolio reviews. These are standard in many industries and will not only get you good feedback but could also get you work.
Make Yourself Easy to Find
You never want to count on people coming to you with offers for work, but you do want to be as easy as possible to track down. This means creating an online portfolio or resume site and keeping it updated with fresh content. It also means registering with networking or portfolio sites popular in your industry- Portfolium is a great place to start. Bottom line: someone should be able to google you and get more than your Facebook or YouTube page.
Find Relevant Job Boards
If you're searching for more traditional jobs or internships, there are likely some job boards that have positions you are interested in. Handshake is one example of a more targeted job board, but many others also exist. Do some digging to find industry specific job boards- our Career Research site has a few recommendations.
Track Your Efforts
As you build your network and start to apply, it's easy to lose track of your efforts. Stay organized by utilizing a  tracking sheet. 
Evaluate Your Strategy
Finding good work takes time, focus, and positivity. If you are not finding success after a month or more of job searching, hit pause and do some troubleshooting. Are you applying but not getting a response? Interviewing but not getting offers? The step in the process where you are getting stuck is often revealing.
All in all, your time should be split somewhat like this:
Checking job boards (10%)

Watching company websites (15%)

Updating resumes and submitting applications (20%)

Reaching out to people (25%)

Attending events (20%)

Practicing your craft (10%)