Last updated 6/22/2020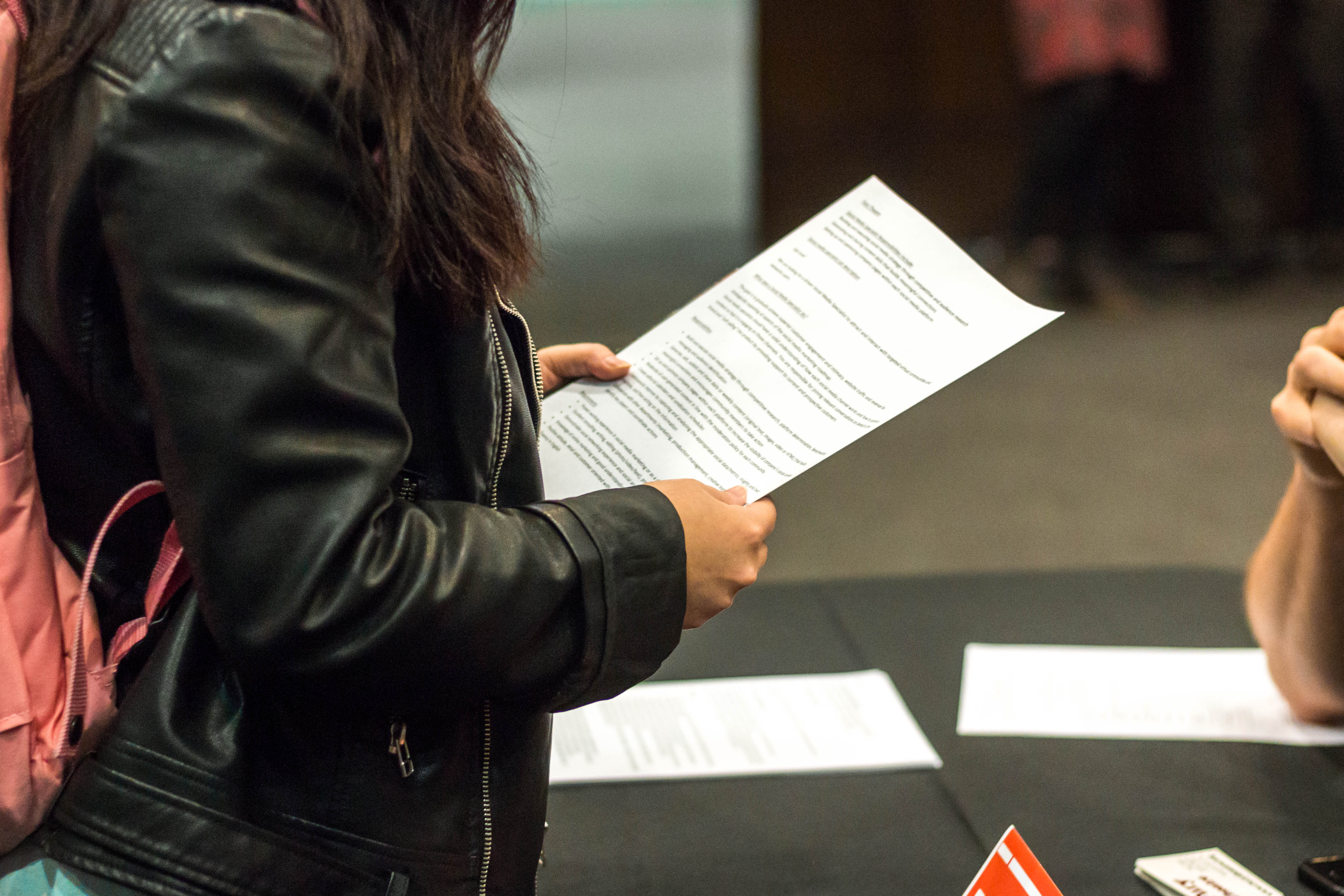 Although the COVID-19 pandemic has caused the workforce to rapidly shift gears and operate remotely, recruiting efforts are still underway. This means the Career Center is still here to help. Our office has been working diligently to ensure you have the virtual resources you need to succeed in these unprecedented times. The resources below will focus on remote job and internship opportunities, career development-based webinars and articles, virtual events hosted by career pros, and more. The Career Center will update this page regularly as new opportunities and resources become available.
Career Advising
In addition to scheduling a virtual appointment to meet with your Internship and Career Advisor, you also have other options when it comes to discussing your career.
Our Career Development Advisors are here to assist with resumes/cover letters, interviewing, and career planning appointments. 

 

Our Creative Industry Liaisons are available for job search and portfolio appointments. 

For student employment appointments, meet with our Student Employment Coordinator.

Peer Coaches are also still available through Handshake!
Make an appointment by phone at 312-369-7280 (leave a voicemail) or through Handshake.
COVID-19 Resources
Who's Hiring
500 Companies Hiring Students on Handshake
List Yourself as an Available Freelancer
Side Hustles You Can do from Home
Job Search Tips
How to Job Hunt During COVID-19
How to Maximize Your Career Development during COVID-19
Job Searching During Recession
11 Tips for College Graduates and Students looking for Internships During COVID-19
Why It's Worth It to Apply for a Job During a Pandemic
How to Job Search During the Coronavirus Pandemic
Career Prep/Development
Job/Internship Search Tracking Tool
Black Developers Mentorship List
Campus Free CourseMatch | Coursera
Free Services for College Students
Additional Resources
Resource for Photographers and Other Creatives
Fund and Grants for Artists and Freelances
City of Chicago COVID-19 Arts Relief & Resources
College Recruiter Video Series
Free Apps for College Students to Find Jobs and Internships
Five Tips to Present Your Design Portfolio via Zoom
America's Best Employers for Diversity 2020
Additional Job Resources
https://www.getsilverlining.com/
https://do312.com/p/chicago-job-opportunities
https://nrf.com/resources/job-opportunities-workers-displaced-covid-19
https://www.themuse.com/advice/companies-hiring-during-coronavirus-covid-19
Career Center Workshops and Events
Way With Words: Communication Skills to Find, Get and Keep That Job, June 24, 2020: 3pm
This 90-min workshop will equip you with the written, verbal and personal skills it takes to find, gain and keep professional opportunities. Topics covered include: The email method for finding employment opportunities, How to identify, build and maintain your professional network, and The interpersonal skills that will make you stand out to employers. Register on Handshake.
Developing Marketable Skills During Covid-19, June 18, 2020: 12pm
Learn to identify the skills you already have and start thinking about what new skills you could acquire this summer. This workshop will go over the top skills employers are looking for, how to gain these skills and others. It will also cover how to best showcase these skills in your resume and in interviews. Please bring your resume in a word document to the workshop for maximum results. Register on Handshake.
Gaming the System: Your Guide to Application Tracking Systems, June 10, 2020: 10am
Are you ready to make the leap and apply for internships or jobs and don't know where to start? Have you applied to a lot of jobs and never heard back? Then this workshop is for you. This workshop is all about learning how "play the game" and get you on the right track when applying for positions. You will learn what applicant tracking systems are, how they read your content online and what you can do about it to supercharge your resume for jobs for the foresseable future. Register on Handshake.
Career Center LIVE: Ongoing
This IG series will feature live interviews led by an Advisor and joined by industry professionals. Follow us on IG for updates: @ColumCareer
Career Therapy with Martin McGovern, May 28, 2020: 6:30pm – 7:30pm
Are you worried about landing a job during the pandemic? Do you want to come out on the other side a confident applicant with the tools to navigate your job search? Then join the Career Center in hosting career coach Martin McGovern, who will provide the career therapy you need to reach out to recruiters on LinkedIn, deal with rejection and companies ghosting you, and staying positive on your quest to land your dream job. Register on Handshake.
Careers in Tech Virtual Panel, April 22, 2020: 6:30pm – 8:30pm
Curious about what it's like to work at Google, Pandora, Amazon, Cameo, or other tech companies? Hear from a panel of alumni as they discuss their career paths. Video recording to come!
Career Center Online Tools 
Handshake: Columbia College Chicago students and alumni can log on to Handshake to:
- Apply to Jobs and Internships
- Register for Career Center Job Fairs and Events
- Schedule an Appointment with Career Center Staff
Parker Dewey: We are excited to offer a portal for professional, paid, short-term assignments through a partnership with Parker Dewey. These freelance opportunities enable you to demonstrate your skills and grit, explore careers, and develop your networks as you seek internships and full-time roles. The majority of these positions are remote and are in a variety of industries based upon the current needs of the clients. Simply create a profile at info.parkerdewey.com/colum. There is no cost to create an account and search current opportunities.
Big Interview: The Career Center has a tool to help you get ready for your interviews. Big Interview is a video mock interview system that allows you to test out common interview questions in your industry. Take as many interviews as you want - you can assess them yourself, send them to the Career Center for feedback, or send them to an advisor or mentor. Simple! Register at https://colum.biginterview.com/.
Ask an Alum: The Ask an Alum program helps to connect Columbia students and graduates with alumni to ask questions about their professional creative practice and career transitions. Download the attachment for tips on Handshake.