Engage Columbia!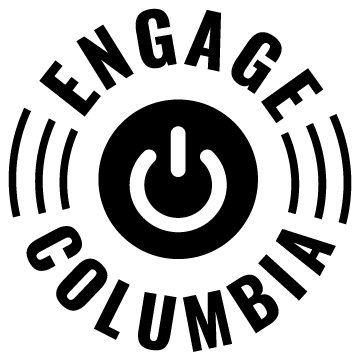 Engage Columbia is a new student program designed to help support your involvement and engagement outside the classroom.
A broad variety of Engage Columbia programs will be presented during the first 7 weeks of the fall semester. Events will be scheduled around campus to help you explore campus and build your new community here at Columbia. 
Engage Columbia Incentive Card Program
Want the chance to win scholarship dollars just by attending great programming? Participate in the Engage Columbia Incentive Program!
WE'RE GOING DIGITAL! Download the Columbia College Chicago App by searching your app store or go directly to www.colum.edu/mobile to download. For those without smartphones, sign up sheets will be provided at the events you attend. Make sure you check-in on paper or in the app!
You must attend one event in all 6 categories below to qualify.
The program ends October 11th, 2018 at 3:00pm. Winners will be decided and announced at Columbia Weekend October 12-13th, 2018.
Any students entering Fall 2018 as their first term are allowed to participate in the program.
The grand prizes will be:
$1,500 scholarships
$1,000 scholarships
$500 scholarships
Email newstudents@colum.edu if you have any other questions.
Don't Forget to Tell Us Who You Are!
Enter the Engage Columbia program by attending events in all 6 catergories. The more events you attend, the more chances you have to win Engage Columbia Scholarships!