The Workroom
Who We Are?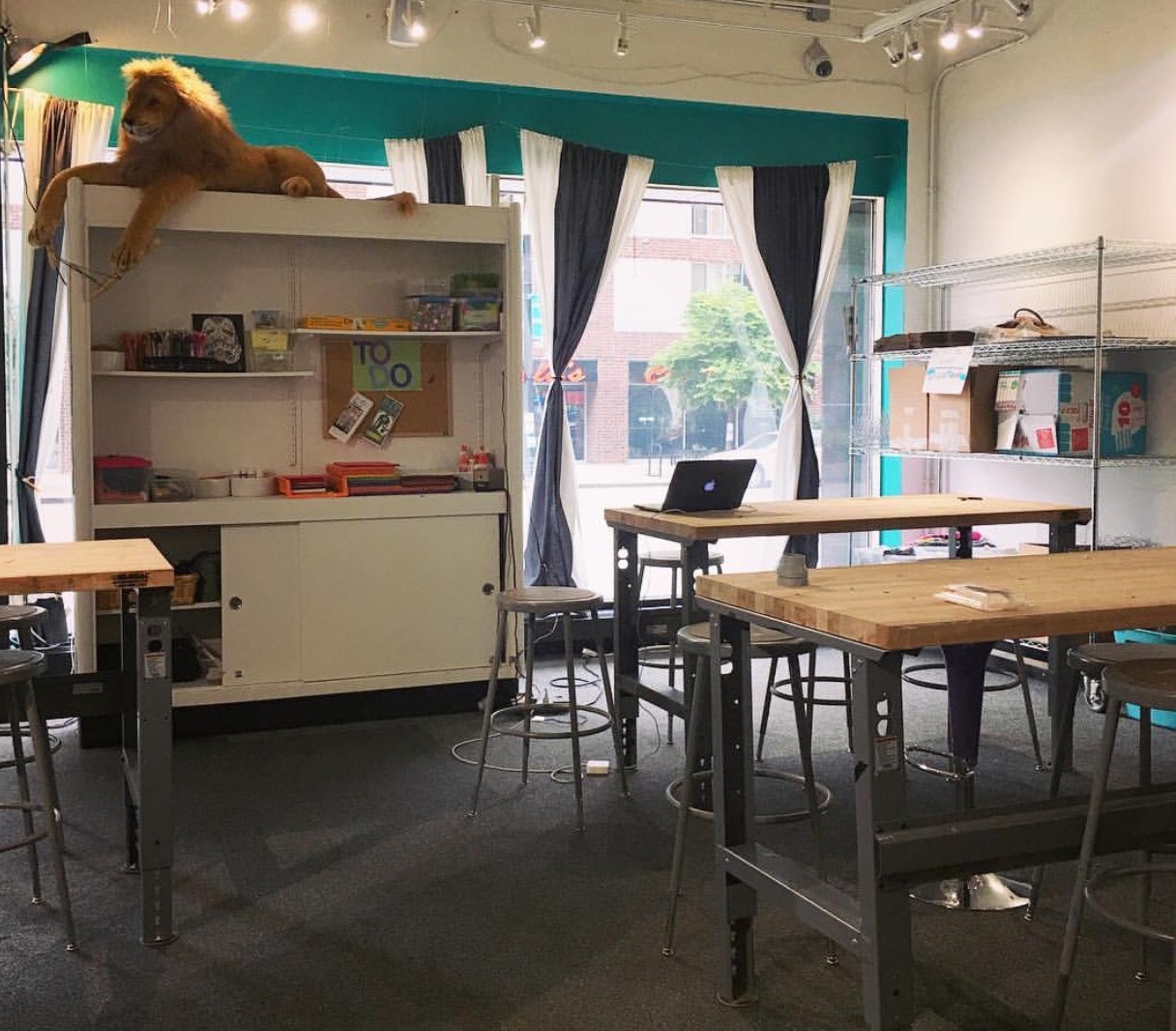 The Workroom is a student-centered Makerspace that encourages and supports student creativity outside of a classroom setting. With a variety of tools, materials, and workshops we offer a large, comfortable, and dynamic space for Columbia students to build their body of work. The Workroom, as part of the Student Organizations and Leadership office, works side by side with students to realize their projects culminating with Columbia's celebrated Urban Arts Festival, Manifest!
The Workroom is open to all Columbia Students and is free to use. Join us, in the Fall and Spring semesters Monday through Thursday from 9am – 5pm and Friday from 12pm – 5pm.
Some of the tools and materials the Workroom provides are:
Button makers
Industrial sewing machine
Foam core, Construction paper, and Fabric
Scissors, Glue guns, Grommet punchers, Rulers, etc.
A variety of workshops throughout the semester.
A variety of hand and power tools.
Visit the Workroom at 623 S. Wabash Ave, 1st floor or contact us at 312-369-7877 or workroom@colum.edu.