Start Planning to Study Abroad Now!
Published on Sep 23, 2014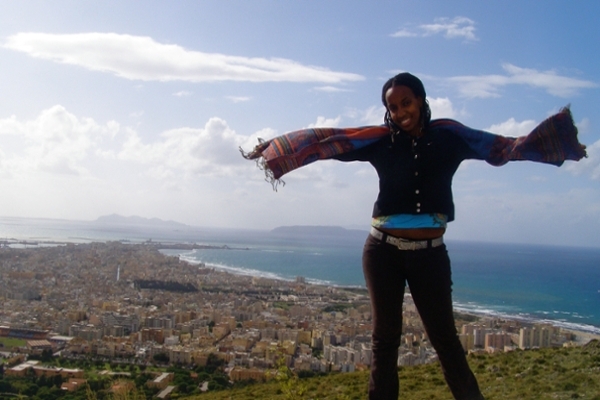 Do you dream about walking the streets of Paris? Exploring the street markets in Prague? Do you want to live and learn in another country, see a show at the Globe Theatre in London, or spend the day hiking along the Great Wall of China? Whatever your dream is, Columbia College Chicago offers numerous study abroad programs to spark your creative energy, and help enrich your area of study overseas.
Whether you're looking for a short-term or semester long program, International Programs offers college and department sponsored trips and exchange programs to explore your major on an international level.  
Exchange Programs
These semester-long programs are partnered with Columbia College and allow students to become fully immersed in their country of residence.
It's never too early to start planning for an exchange program! Due to the rigor of certain programs, you might need certain prerequisites or a portfolio with your application, so being more advanced in your coursework will put you at an advantage during your semester abroad.
Can you afford it? The benefit of exchanges is that you continue to pay your tuition to Columbia. You do have to purchase your plane tickets, but the rest of your costs are comparable to your costs as a full-time Columbia student living on campus 
Interested? View exchange opportunities, here.
Faculty-led Programs
If you are looking for a shorter abroad experience, many academic departments at Columbia have J-term and Summer programs that offer courses within their concentrations.
These opportunities range from writing abroad in Paris and Prague, exhibition management in Rome, and even studying Traditional crafts and textiles of Rajasthan, India. 
Intrigued? Wondering if there's a program in your concentration? Learn more, here.
Independent Study Abroad
None of the programs listed suit your needs? No problem! Columbia College allows you to research additional international programs. Keep in mind, this will take a lot more work and time to set up, and you must get additional approval from several offices before you're accepted.
If you're interested in this option, contact the International Programs office at aiipoffice@colum.edu or 312.369.7726
Find out more information, here.
Think you're ready to start exploring programs? Get started at the Fall Study Abroad Fair:
Wednesday, March 4th, 11am-2pm
Stage 2, 618 S. Michigan Ave., 2nd Floor