Understanding Your Health Insurance to Find a Therapist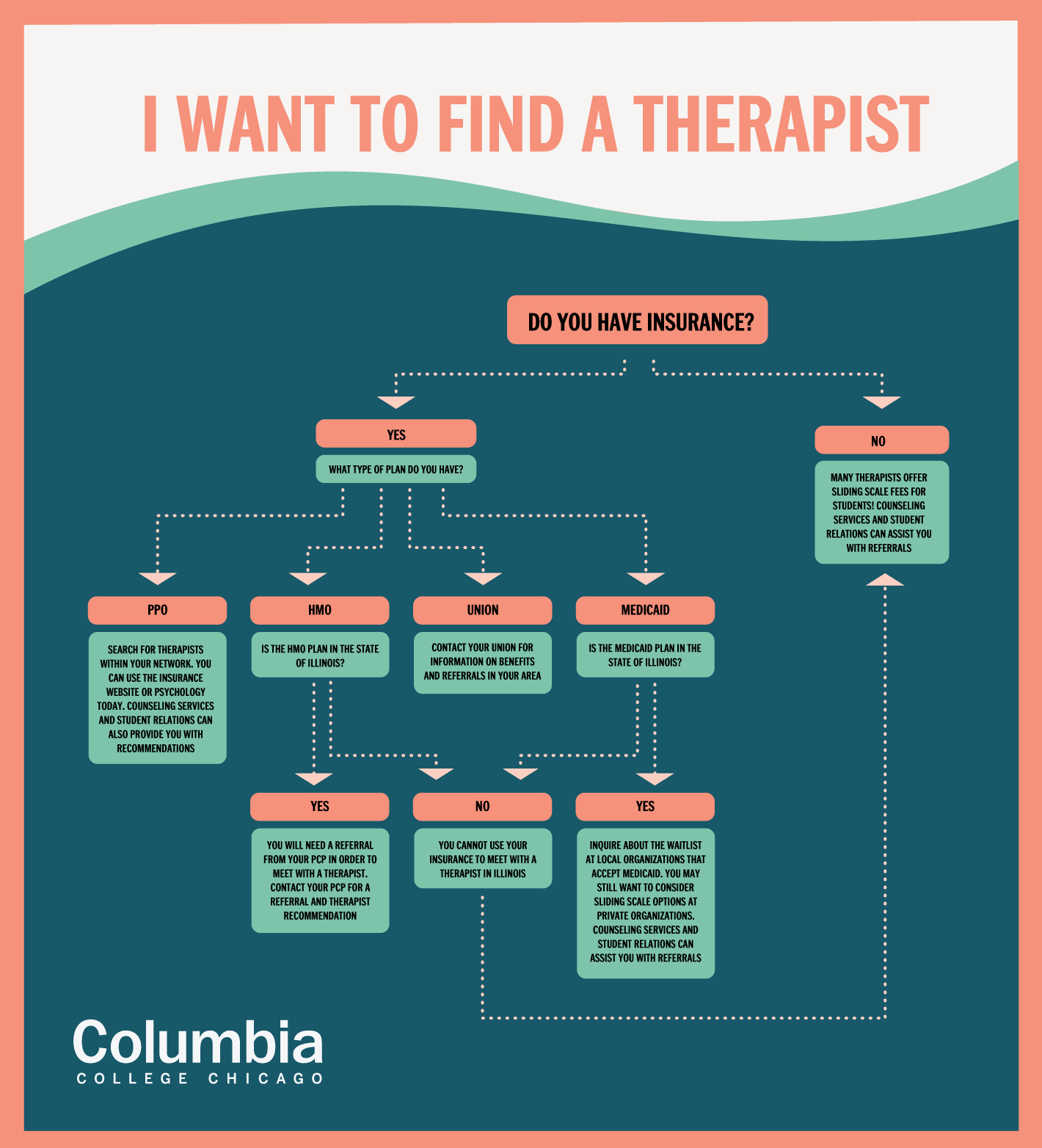 Glossary Terms: 
Deductible - The amount you must pay before your health insurance company starts to pay for care, for example, $500 per individual or $1,500 per family. In most cases, a new deductible must be satisfied each calendar year. 
Co-payment – A fixed dollar amount designated by your insurance company that is your responsibility to pay at each visit (also known as "co-pay"). Common co-payment rates are $10 or $20 per visit, but be aware that co-payment rates vary from insurance plan to insurance plan. 
Co-insurance – The part of your bill, in addition to a co-pay, that you must pay. Co-insurance is usually a percentage of the total bill, for example, 20 percent. 
In-network – The therapist has a contract with the health insurance company to provide you with care and will submit your bill directly to the health insurance company for payment. However, you may be responsible for a copayment, deductible and/or co-insurance according to your health insurance company benefit plan. 
Out-of-network – The therapist is not contracted with the health insurance company to provide you with treatment. You are responsible for the payment of the care. 
Non-covered charges – Costs for therapy that your health insurance company does not pay. We recommend you contact your insurance company prior to treatment to determine if your care is covered by your health insurance policy. 
PPO Insurance—Also known as Preferred Provider Organizations. Unlike an HMO plan, PPO plans allow more freedom to patients to choose whichever provider they desire. PPO plans DO NOT require you to see your primary care physician for referrals to specialists (therapists, psychiatrists, etc).  
HMO Insurance plans—Also known as Health Maintenance Organization. An HMO plan restricts the patient's providers to a set list of preferred providers who are contracted with the insurance company. In order to see a specialist, you MUST first obtain a referral from your primary care physician.  
Medicaid Insurance: Medical benefits program administered by the state and subsidized by the federal government. Some common Medicaid plans in Illinois are: BCBS Community, Aetna Betterhealth, Molina, Illinicare, Meridian, Humana Health Plan. Medicaid is available to individuals with very low income. 
Medicare Insurance: Federal program which provides health coverage to individuals 65 and over, or an individual who is under 65 AND has a disability regardless of income.