Black Gossamer
Exhibition Dates: November 17, 2011- February 11, 2012
Reception: November 17, 2011, 5-8pm
An anxiousness exists among people of color because there is still an expectation to "perform," explain and react to one's Blackness in society, maybe even make excuses for it, both within and outside "black" culture. One outlet utilized to express this dichotomy is through dress. Clothing has long surpassed its place among the basic needs; and now envelops us, a haven of memory (both tactile and cognitive) tacitly signifying deep-set beliefs, cementing our perceived social status and declaring anything from gender to mood.
Black Gossamer showcases the work of black contemporary artists who use and draw inspiration from clothing, fashion, textiles and fabrications to explore and uncover recent revolutions in black identity. Artists will not only present exciting new ways they are working with dress, but also reveal the meanings and hidden codes behind their work – initiating dialogues on where black culture is today, where it is going and what that means.
Artists: Aisha Bell, Sheila Bridges, Myra Greene, Marlon Griffith, Krisanne Johnson, Kalup Linzy, Wangechi Mutu, Ebony G. Patterson
Exhibition Programing:
November 18 : "Taboo Fashion and Chameleon Identities" Gallery Artist Talk with Artists Aisha Bell and Ebony G. Patterson, 11-12:30pm.
November 22: Critical Encounters Cafe Society discussion with artist Myra Greene and Curator, 4-6pm.


 

February 1: Closing Reception - African American Heritage Month Kickoff with performance/artist talk by Afro-futurist artist, Denenge Akpem, 5:00-8:00pm MORE INFO


February 9: Critical Encounters Cafe Society discussion with Curator, 4:00-6:00pm
February 10: Panel Discussion, "What Color is Nude: The Racial Future of Fashion" with distinguished fashion history and race theory writers and artists, 1:00-3:00pm MORE INFO

**All talks will be held in the Glass Curtain Gallery or adjacent Conaway Center.

Academic Partners: African-American Cultural Affairs, Fashion Studies, Critical Encounters

Curated by: Camille Morgan

Exhibition Contact: Justin Witte/ jwitte@colum.edu/312-369-8177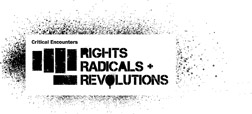 Press Contact:
Press and Reviews:
Chicago Art Magazine: 'Photo Op..'
SIFC CHicago Arts Archive Interview
 New City Fall Art Preview
Gapers Block Preview
Chicago Art Magazine
Chicago Reader
Time Out Chicago
New City Review
Curator Camille Morgan on WBEZ
Resources and Media:
Exhibition Postcard
Press Release
Exhibition Catalog
Denenge Akpem from DEPS Galleries on Vimeo.
Ebony G. Patterson explains her work
Artist talk with Aisha Bell and Ebony G. Patterson