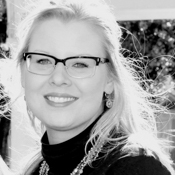 Bess Fuertes
Bess is the Coordinator of Student Persistence. She earned an M.A. in Art History with a concentration in contemporary African and African diaspora photography (University of Illinois at Urbana-Champaign). After grad school, she began coursework in Adult & Higher Education and a rewarding career in academic advising. As a first-generation college student, she is keenly aware of the challenges related to navigating higher education. Bess looks forward to being part of your journey as you pursue your ambitions at Columbia!
Coordinator of Student Persistence, 312-369-7929, efuertes@colum.edu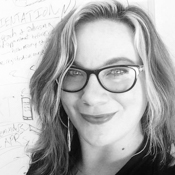 Mary Rachel Fanning
Mary Rachel is the Associate Director of Student Persistence. Mary Rachel earned an interdisciplinary B.A. in Documentary Studies through the New College program at the University of Alabama-Tuscaloosa and a M.F.A. in Media Arts from the University of Colorado-Boulder. She has worked all over the creative spectrum from photographing communities to digital storytelling in refugee camps to translating geek speak. She channels her love of tech, stories, and advocacy into advising tools and student communications. A southern ex-pat residing in Chicago, Mary Rachel is a fan of slow bike rides and urban agriculture.
Associate Director, 312-369-7344, mfanning@colum.edu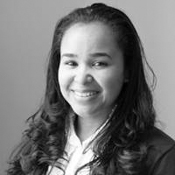 Rachel Horton Smith
Rachel Horton is the Director of Student Persistence. One of her greatest joys is helping students get back on track toward graduation, after they have experienced a personal or academic setback. Rachel earned her B.A. in Rhetoric at the University of Illinois, her M.A. in English from Loyola University Chicago and her M.F.A. in Poetry from Columbia College Chicago, where she has continued to work since graduation. Rachel has previously served Columbia as a graduate assistant, adjunct faculty and an academic advisor. Rachel's main creative passion is poetry and she hopes to release her first book in 2018.
Director, 312-369-7621, rhorton@colum.edu