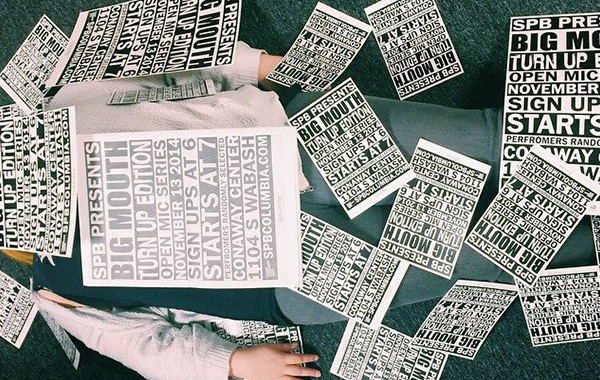 The Student Programming Board (SPB) is a team of students committed to planning, promoting, and producing campus-wide programs that create and foster the unique artistic community on Columbia's campus.
We are a diverse, hard-working group of students who "live what we love" and gain real-world experience on the daily. Everything that we do- from working on contracts when booking artists, to working with graphic designers to develop cohesive marketing campaigns, to create and maintain relationships with sponsors- we do ourselves. With support from our advisor, staff, and administrators, SPB is all student-work.
Because SPB is all student-work, we are always looking for new members to join. Applications for the 2019-2020 academic year are available now!  Join SPB to gain real-world event planning experience and get involved on campus.  To join, fill the application here.
SPB meets every Monday at 5 p.m. in the Student Center, 754 S. Wabash, room 314, during the fall and spring semesters. For additional information about us and our upcoming events, make sure to find us on social media!
Facebook: facebook.com/spbcolumbia
Twitter: @spbcolumbia
Instagram: spbcolumbia
Snapchat: spbcolumbia
Colum Email: SPB@colum.edu