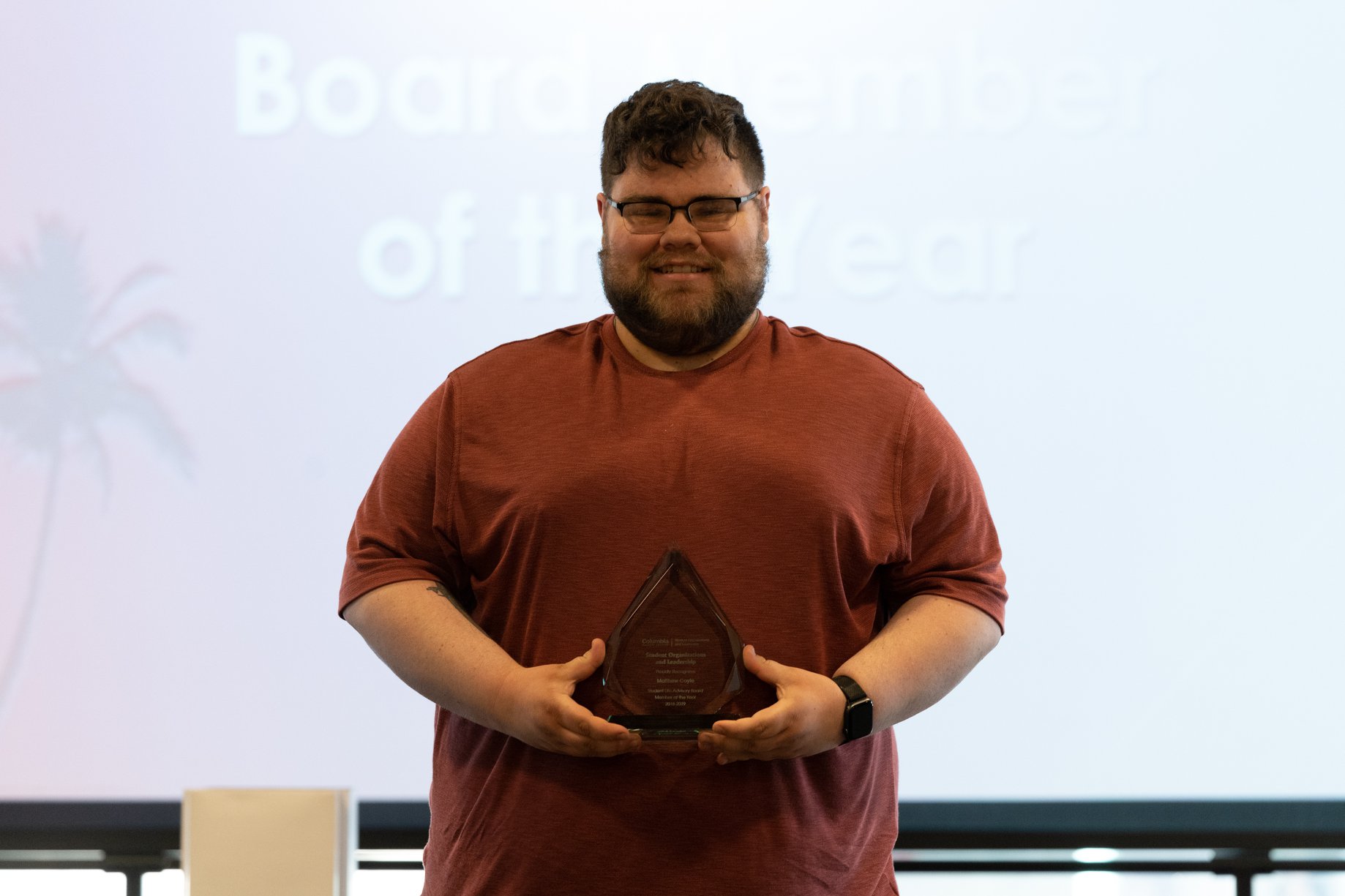 The Individual Excellence in Leadership Awards (ELAs) recognize students, faculty, and staff who have significantly contributed to improving the quality of student life and involvement during the past academic year at Columbia College.
Nominees will have demonstrated values for creativity, community engagement, leadership, stewardship, collaboration, to create a more engaged, connected, and inclusive community.
Individual Award Categories:
Outstanding Leadership Award
This award honors an individual student who made extraordinary contributions or meaningful change on campus by demonstrating outstanding leadership skills. They went above and beyond to improve the Columbia College Chicago community and led by example to accomplish their goal.
Student Life Advisory Board Member of the Year
This award is presented to an executive board member from our SLAB organizations that include Student Athletic Association, Student Government Association, Student Programming Board, and Student Organization Council. This member is a critical component to their respective organization. They went beyond their best ability not only to benefit their own SLAB organization but was essential to SLAB as a whole.
Unsung Hero Award
This award is presented to a student who does not have a formal leadership position within their student organization or athletic team but embodies the mission of their group. They exhibit exceptional dedication, leadership qualities, and spirit that is essential to the group.
Senator of the Year
This award is presented to a student government senator who surpassed their required senator duties in SGA. They provided outstanding service to their respective area and demonstrated steadfast commitment to better the Columbia College Chicago community.
Advisor of the Year
This award is presented to a faculty or staff member who serves as a coach or student organization advisor and has gone above their responsibilities for the support of the group and its members. This advisor has shown immense commitment and enthusiasm for the group, has developed a strong working relationship with the group's members, serves as a role model, and is attentive to the issues and needs of the group.
Captain of the Year
This award is presented to a student captain who exemplified exceptional commitment, lead their team with integrity, and embodies the Renegades' spirit. They provided extraordinary contributions to their team beyond what is required for the role.
Student Organization Leader of the Year                                     
This award is presented to a student on a student organization executive board who demonstrated excellent leadership skills and consistently worked to have a positive influence in the organization. They provided remarkable contributions to the organization beyond the duties of their title.
Commitement to Diversity, Equity, and Inclusion Award
Commitment to Diversity, Equity, and Inclusion is an active and ongoing process. This award recognizes a student who shows a deep understanding of and continued dedication to these values as described by Columbia College Chicago.  
Accountability- Accountability lives at the intersection integrity and responsibility. How has the nominee's work reflected that?  
Identity- How has the nominee's work prioritized the understanding in which identity is uniquely actualized, expressed, and lived? 
Dialogue- How has the nominee lead or engaged the campus community in dialogue around issues of power, privilege, and oppression?  
Creativity- How has the nominee advanced existing or spearheaded new diversity initiatives in unique and creative ways within the campus community? 
Community- How has the nominee fostered a deeper sense of belonging for students who hold identities that systems of power have historically marginalized? How has the nominee helped create avenues to amplify the voices and experiences of community members?