The Student Handbook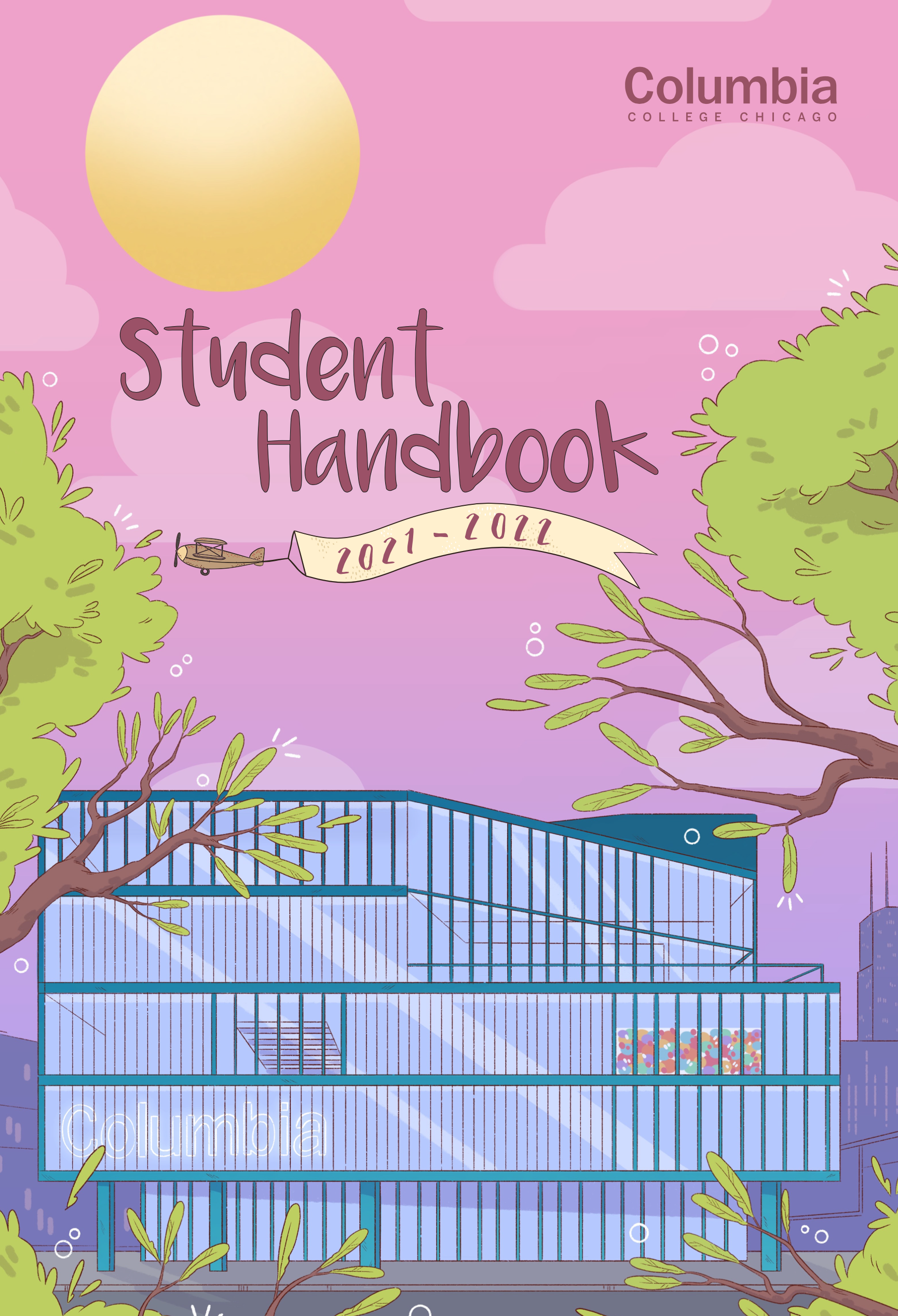 Welcome or welcome back, as the case may be.  I trust that you are looking forward to the year ahead.  This is an exciting time to be a part of the Columbia community, as we implement a series of changes to programs and facilities to enhance student learning, enrich student life, and support your persistence to graduation.  If you are a new first-year student, you will be part of the first cohort to complete our redesigned core curriculum, the foundational pillar of a Columbia education.  We have revised our academic majors and minors and reorganized course offerings to help you get the classes that you need to graduate on time.  Most importantly, by the time the fall semester begins the new student center at the corner of 8th and Wabash should be open and fully operational.  Having watched its design and programmatic features emerge in their final form over the past few months, I am more convinced than ever that it will become the site for creative collaboration and gathering place for our community that we have needed for so long.
This handbook is a guide not just to the college's policies and support services for students – both of which you should get to know – but to the customs and culture of this special place.  That culture remains one of Columbia's most distinctive features; even I, who know this community well by now, am still astonished at the variety and richness of the programs, experiences, and resources on offer here.  If you make it a point to explore all that is around you and to leave yourself open to that variety and richness, you will go a long way towards getting the most out of your student experience.
My work at Columbia, and that of the faculty and staff, is guided by our shared belief in the college's distinctive mission, which calls upon us to educate students who will "author the culture of their times" – a phrase, as some of you know, that means a great deal to me.  So what will it take for you to become that author of culture?  My advice is to use your time here to get to know yourself, clarify your values, and figure out what you are good at and what you truly care about.  That is the best way for you to determine how best to utilize your creative gifts, determination, and commitment to forge your own path in the world.  And whatever field or career you pursue, accept nothing less than excellence, in yourself and in others; engage passionately with the world around you; aim as high as you can; honor your voice; and believe in yourself in all that you do.
Best wishes for a successful and fulfilling academic year.
Kwang-Wu Kim
President and CEO
---
New and Returning Students,

Welcome to our community of creative scholars, and thank you for choosing to pursue your education at Columbia College Chicago. My staff and I have designed a variety of co- curricular programs and services for you that will enhance your Columbia experience.
I am sure that you will find our programmatic efforts and services to be inviting and engaging. It is important that you take advantage of these efforts, which will greatly increase your academic success. Below I have outlined the various Student Affairs offices and the ways in which you may become involved:
The Student Life staff has designed a variety of programs to engage you in the life of the college and to make the campus your home away from home. There are a host of student organizations that you may become involved with, as well as become a member of the Student Government Association in order to add your voice to the life of the campus community. Our Student Diversity and Inclusion office staff is also ready to hear your voice to ensure that you are a part of developing and enhancing our community of diverse learners.
Our Student Health and Support staff along with our Equity Issues office have developed an array of programs that will support you academically, emotionally and mentally. Whether you would like to speak with someone about your personal development or on a variety of other matters there is a staff person or program available to assist you.
While away from home, our Residence Life staff are prepared to assist you in finding the right living space on campus and they have developed programs to assist you in living in a community of artists. Our residence halls are comfortable and conducive for collaborating on various class projects.
As you matriculate at the college, the Career Center staff is available to assist you with opportunities to put the theories that you have learned in the classroom into practice. They are available to help prepare you for an internship and assist in packaging your portfolio for presentation to the external arts and communication industries. The Career Center staff will also provide ways to engage you in exploring your career path as well as guide you through the array of employment options that your chosen major may yield. It is not too early to visit the Career Center.
Best wishes on your academic journey and remember that my staff and I are here with a host of support services and resources that will assist you in your academic success.
Sharon Wilson-Taylor, Ph.D.
VP of Student Affairs